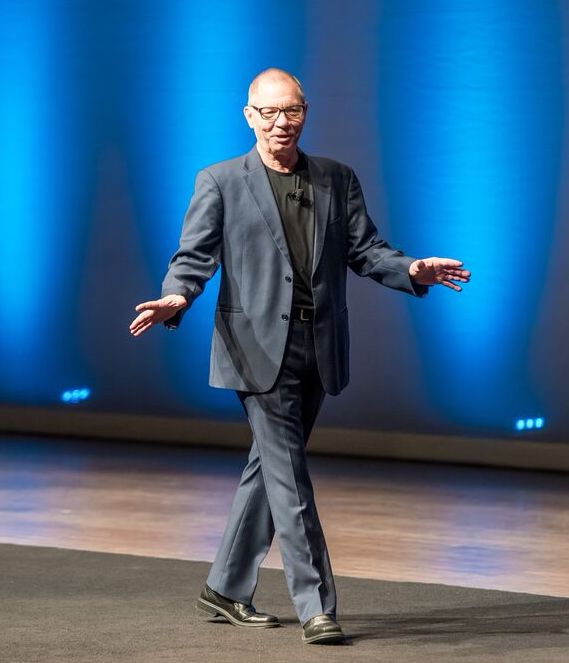 Whether you're planning a corporate conference, charity fundraiser, awards show, or any other kind of medium to large scale event, a master of ceremonies will have much to offer. You may think, why would I pay someone to come speak in between other speakers? I can just have so-and-so from the office do it for free!
While it is certainly true you can have someone from your company take on the role, there's a pretty good chance they'll end up being overwhelmed by their duties and be the only (failed) aspect of your event that guests remember. Here are a few reasons hiring a professional emcee instead can ensure your event is a dazzler—not a disaster!
1) A professional emcee will bring energy to your event.
An emcee is so much more than just an introduction for your speakers or award recipients. An emcee acts as a professional event host; the point person who establishes the right energy and tone and carries it throughout the show. They will keep your audience engaged and focused on your brand and messaging, even in moments of down time.
2) A professional emcee will give the audience a memorable experience.
As they keep your audience energized, an emcee will also entertain them. Professionals will often prepare custom humor and have improv experience they can use to make your guests laugh and ensure they're having fun for the duration of your event. When the audience is having a good time and sharing laughs, they're not only more likely to hear your message, but to remember it afterwards too.
3) A professional emcee will keep your event running smoothly.
When you have a lot going on at your event, things can get confusing and fall behind schedule with the drop of a PowerPoint slide. A practiced emcee will know how to facilitate your event to keep it on schedule and create a seamless guest experience. From upbeat transitions to stellar speaker intros, they'll drive your event forward and avoid any awkward pauses. Should an unexpected situation come up, they'll be able to adapt to it no problem and your audience will be none the wiser. When you opt for a professional, you won't have to stress about any of these details making or breaking your event.
Did you know that along with being an acclaimed comedian and motivational speaker, Mack Dryden has also been called the "perfect host" (and not just by his mom!)? Mack can turn any potentially boring event into a laugh-fest while helping you keep organized, stay on schedule, and honor those who deserve their moment in the limelight.
To book Mack as the emcee for your event, call 818-640-3064 today!