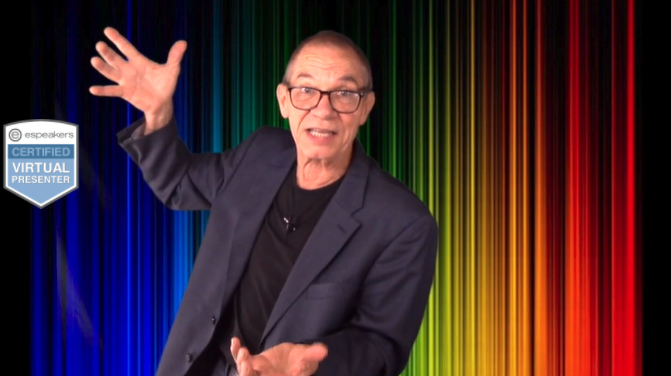 The last year has ushered in a lot of change in nearly every industry in the world. The event industry is, arguably, one of the industries that has been affected the most. When social distancing and quarantining became the necessary norm, traditional live events all but disappeared overnight. In their place rose a type of event that experts suspect is here to stay: the virtual event.
Let's take a look at what virtual events have to bring to the table that many believe have earned them a permanent place in the industry moving forward.
1) Reach a wider audience.
When you hold a live event, such as a conference or training retreat, cost, travel, and venue accessibility are often barriers to many attendees who would otherwise love to be there. With a virtual event, people can participate from anywhere in the world from the comfort of their own home (slippers over loafers anyone?)! This level of convenience means your event can reach exponentially more eyes, ears, and minds. You can even provide a variety of different types of content to appeal to more attendees and accommodate their schedule, such as offering pre-recorded presentations, user-controlled interactive content, and live chat features, in addition to live streaming.
2) Save time and money on planning and organizing.
For event sponsors, a considerable draw of virtual events is that they're significantly cheaper and easier to put on than in-person events. Since both attendees and presenters can tune in from any location, you save heaps of money on a venue, staffing, accommodations, travel, meals, and incidental expenses. Plus, you're saving time as well as money, leaving you to focus on providing the best experience for your participants.
3) Collect analytical data and feedback more efficiently.
Another advantage of virtual presentation platforms is that they can easily collect useful information from your event that you can use to better get to know and connect with your audience in the future. Virtual event technology will automatically (or can be programmed to) track data such as how many attendees participate, when they join, how long they stay, which types of content they most engage with, and other valuable insights. This will help you gauge the success of your event as well as refine your strategy for future ones.
Looking to make your virtual event one that no one will soon forget? Acclaimed comedian and motivational speaker Mack Dryden can deliver the laughs and inspiration to help you pull it off. The tools and talents he has honed over his years of live performances have given him the skills necessary to create impactful and hilarious custom pre-recorded presentations. His performance will leave your attendees breathless with laughter and inspired to pursue their goals with renewed vigor and enthusiasm.
Get in touch with Mack today to discuss how he can make your next event a memorable, motivational laugh-fest!